Gaming PC Build April 2015
It was finally time to retire my old 2009 Core2Duo build for something modern! I went for high-end without being "bleeding edge" and super expensive. I still have room to upgrade a bit in the future with a 2nd GPU for an SLI config, more RAM, etc. As you can see I had no favorite brand for this build, everything was selected based on reviews, specs, and price.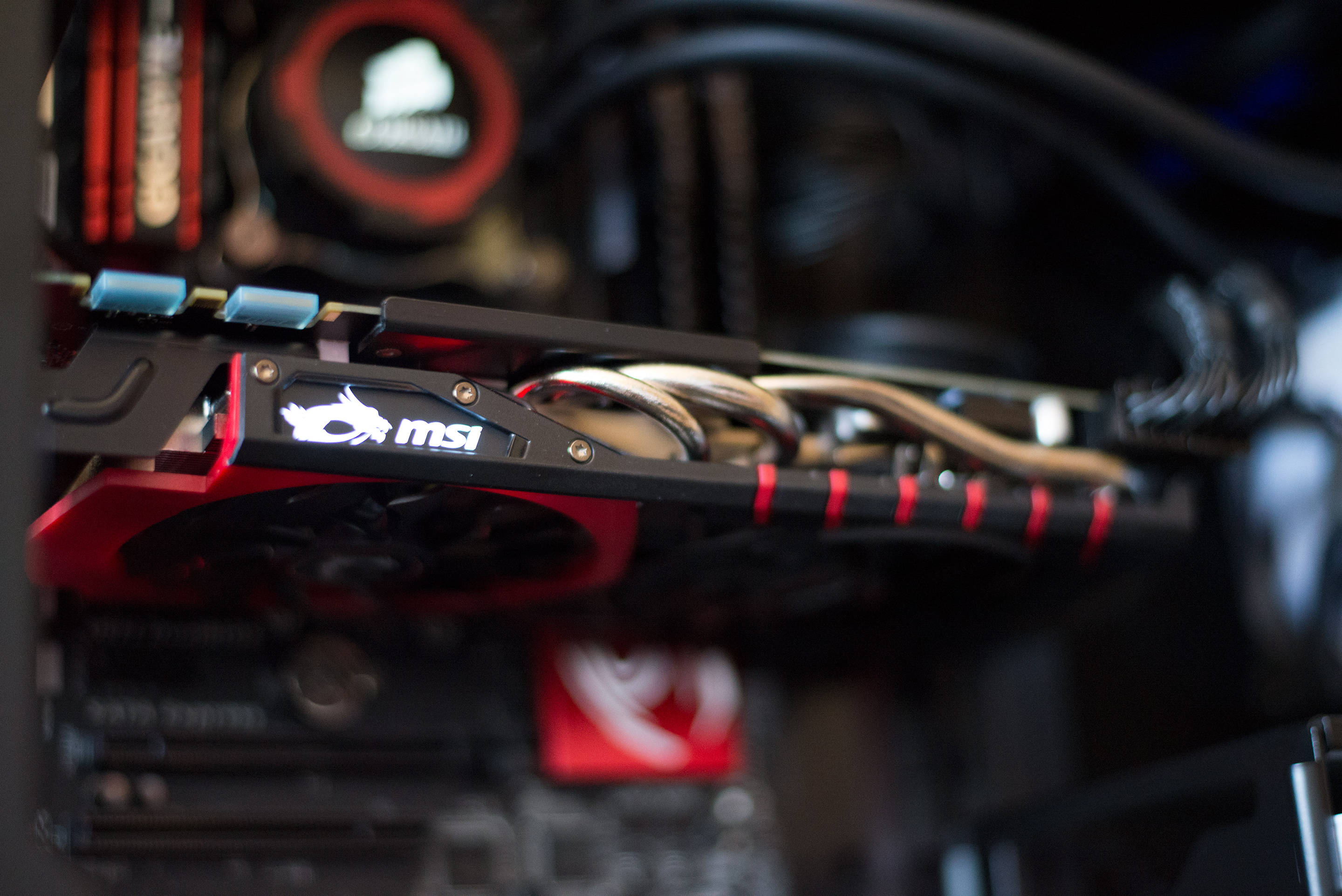 Checkout a few more pictures on Tumblr ♥
Total: $1,843.29

3D Mark Benchmarks
Stealthy
The case has no windows and the few visible LED's I covered with electrical tape so only the power button glows. I also made this build as silent as I could without compromising cooling. I moved the included rear 140mm case fan to the front to have 2 matching intake fans (speed controlled by the switch on the case). I purchased a silent 140mm fan for the rear exhaust and replaced the loud Corsair Liquid Cooler fans with a single silent 120mm CPU fan. My CPU usually hangs around 20° C when idle and rarely hits 40° C under load.



© 2019 Nathaniel Daught. Most rights reserved.